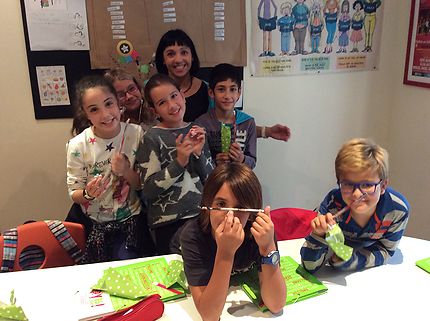 THE BEGINNING OF THE YEAR 2016/17 COURSE WITH THE AUTUMN CONTEST
Artists, poets, a lot of creativity and imagination. During the beginning of this course 2016/17 this is what we discovered and rewarded our students.
We received projects from individual students or groups in English, French and German. Adults, teenagers and kids from 4 years old participated in this contest organized by the
language school Yes! in L'Escala.
During one session, we forgot about our English books, and we had fun working together with our classmates with the same objective in mind: use the autumn vocabulary, learn and create a project of which we are all proud.

Congratulations to the winners!